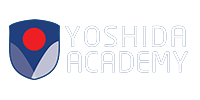 Effective Virtual Sessions - E-book
Authors: Minue Yoshida and Jason Aydelott

Level: Basic
Join today
The 21st century has ushered in an era that once seemed impossible. We live in a connected world where we can hold interactive face-to-face interactions with people from anywhere in the world without leaving our homes. We have made the virtual very much part of the real.
Conducting virtual learning sessions is no longer "The New Norm;" it's now just normal.
So here you are, in your home office, trying to plan how you can safely launch your fall semester so that the content is meaningful and instructionally sound. You realize that It's up to you and your teams to master Virtual Instructor-led Learning (VILL).
Good news—in this course we are going to help you:
Identify different learning vehicles, resources, and tools
Develop blended solutions that fit the content and achieve learning objectives
Create the tools need to facilitate an effective and efficient virtual session, including a(n):
o Outline
o Didactic Guide
o Session Checklist
Meet the Authors
Minue Yoshida
Look deep inside and realize you believe in yourself. That's Minue's superpower!
Being called a disrupter, a misfit, and intense fueled Minue's desire to teach Public Speaking and Cultural Understanding by creating meaningful connections and igniting possibilities to achieve permanent transformation.
Half Mexican and half Japanese, she is a multilingual entrepreneur whose mission is to help you discover who you are, what you are capable of, and embrace your powers with bravery.
Created with